Providing Home & Condo Inspections on the Alabama & Florida Gulf Coast
We offer a thorough home inspection that focuses on you and your Families. Our detailed home inspection report will allow you to make an educated decision for one of the biggest financial purchases of your life. 
Welcome to Coastal Property Inspections, LLC, a leading provider of professional home inspection services in Alabama & Florida.
Our team of certified home inspectors is dedicated to helping homeowners, buyers, and sellers understand the condition of their homes and identify any potential issues that need to be addressed.
With years of experience in the industry and a commitment to providing excellent customer service, we are proud to be the go-to choice for home inspections in Baldwin County.
Whether you are buying or selling a home, or simply want to assess the condition of your current home, we have the knowledge and expertise to help.
Contact us today to schedule your home inspection and let us help you make informed decisions about your home.
Our residential home inspections are completely comprehensive. We will accompany you through a walkthrough and inspection of the home you're interested in buying or selling, and assess its condition using our multi-point home inspection checklist.
Insurance & Warranty Inspections
Wind Mitigation and 4 Point Inspections are both insurance inspections. A wind mitigation inspection gives homeowners insurance discounts based on certain building attributes. A 4 point inspection help homeowners obtain insurance by reporting the condition of the HVAC, electrical, plumbing, and roofing systems.
We work with EPA-certified laboratories to examine and assess water & air quality, test for the presence of mold, lead,  asbestos & chinese drywall in your home. These test check for contaminants such as lead and heavy metals, bacteria, parasites, and other organisms and contaminants. 
FORTIFIED qualifies for insurance discounts and tax incentives in some states. FORTIFIED goes beyond code by exceeding most building codes, improving buildings' performance against natural disasters, and reducing the risk of personal property losses.
FLIR E4 Thermal Imaging Camera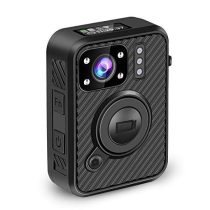 GPK-32 Tracked Inspection Robot